Jed Page
(Massage Therapist)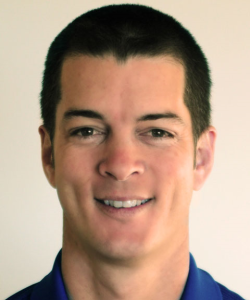 Jed Page is a second-generation massage therapist, with a full-time practice since 1999. He is proud to carry on his mother's dedication to professionalism and quality as a bodyworker.
Jed's many years of practice have given him a keen sensitivity to areas of stress and tension, and an almost intuitive understanding of how to effectively and efficiently treat those areas. Jed is very adept at finding the connections between your sore spots and the areas around them, and is skilled at following and treating those connections, leaving clients with much longer-lasting relief than is possible from focusing only on where it hurts.
According to Jed, "I think of areas of tension like weeds. The longer they're there, or the more intense they and their sources are, the more their roots will grow. If those roots aren't completely removed, the tension can always come back. It might take some digging, but my intention is to clear your body of the noxious roots of tension."
Jed has an extensive education in anatomy, physiology, and traditional massage techniques, having studied in college and at the Rolf Institute (Boulder, CO) in the early 90's, and at the Brian Utting School (Seattle, WA) in the late 90's. Further education has allowed him to work with more obscure areas of the human body, such as the viscera (the organs, and how they affect posture and function), the lymphatic system, which helps to clean up stagnant areas, and the cranio-facial area, which is often the key to deep, lasting relief from patterns of misalignment.
Jed can see you at our facility – 381 Stuyvesant Street Warrenton, VA or in your home.  Please contact Jed at (340) 643-4639, email – jedhands@hotmail.com or visit his website:  http://jedhandsmassage.com/